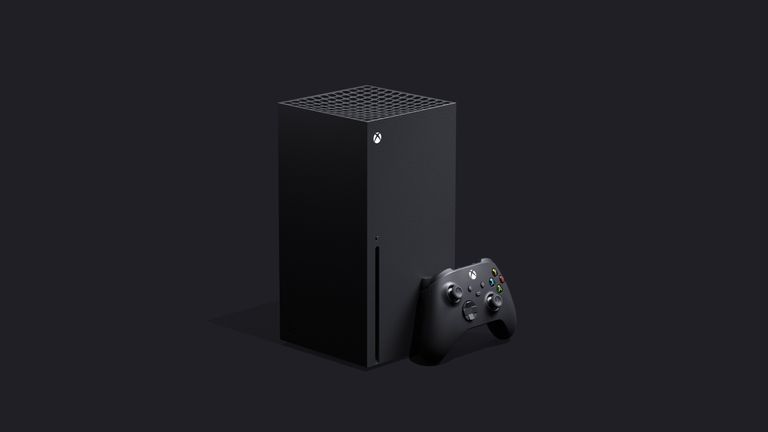 (Image credit: Microsoft)
With the new generation consoles Microsoft being announced, people are very excited for the release of the console. There are going to be many exclusives for the console, as per usual along with some hardware upgrades. AMD is speeding production up to get processors for the new console. Here is everything we know for now with the XBOX Series X.
The Xbox Series X was unveiled recently and on May 7, they are set to unveil a variety of games that will come out along with the new console. However the console is not set for release until November, however there could be a slight delay due to the pandemic around the world causing slow work at factories. Microsoft is still determined to get the console out by the Holidays this year. Another thing we can speculate is the pricing, it is believed that the price of the console is going to be somewhere around 500$ for just the console and 600$ for a bundled version of the Series X. The design of the console is a big talking point. Many claim it to resemble that of a desktop PC especially standing it up horizontally. Microsoft did say you can set it down vertically, but it is still a very different look compared to its predecessors. The controller is not much different from the Xbox One controller in that the D-Pad is designed to make diagonal input easier.
(Image credit: Microsoft)
It is trademark for both the Xbox and PlayStation to have exclusive games to their consoles and while Microsoft is not ditching that idea, there will not be any Series X exclusive games until 2022. Furthermore, it will have Xbox Family Exclusive games, which means that the games will be able to run on other Xbox consoles, not just the Series X, a great idea for Microsoft. Another thing Microsoft is offering is "smart delivery" which essentially allows you to take games from the Xbox One and access it from the Series X for free. This is something that console gamers have been yearning for. It will also have backwards comparability which allows you to use old generation game discs and download it onto the new console and play those games as well. The Series X will also have 8K resolution capability. This allows for great game play in very stunning and beautiful quality. It is also going to have a great deal of graphical power which will allow for 3D Ray Tracing which takes light hitting an object in game and making it identical to what the human eye sees. This console is going to look great!
With all this in mind, we cannot wait to see even more revealed about this behemoth of a console. There is already a lot we know about this console and the hype for it is real. Xbox enthusiasts have had to wait 7 years for a new console, and while they did have refreshes of the Xbox One, this is a new console something they have been waiting for. November could not come sooner.